29th April 2021
Electric bikes that don't break the bank
Aimee Radcliffe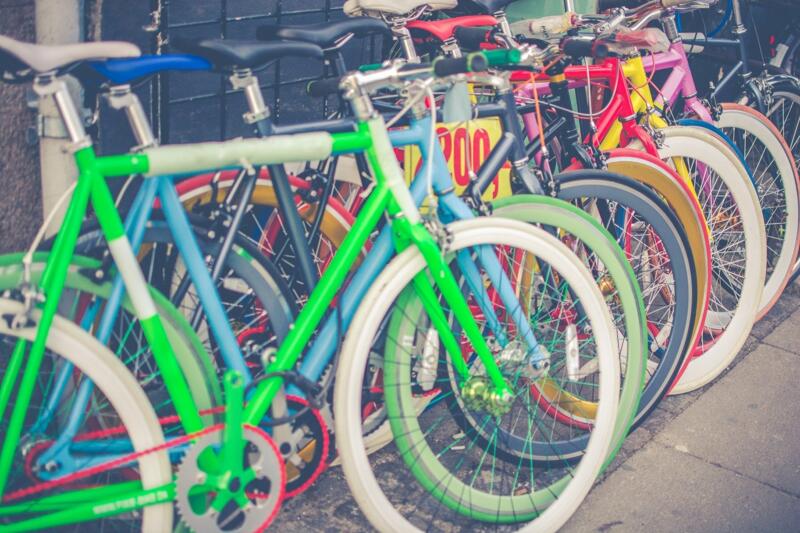 They may be faster than a push bike and cheaper than a car, but many people are still hesitant to splash out on an electric bike.
Of course, this makes total sense, it can be hard to justify spending a large amount of money on something new.
But here at Bike2work, we believe the hype! Electric bikes are a brilliant, environmentally friendly, alternative to a car and there are options out there for everyone.
That's why we've put together a quick list of some of our favourite e-bikes under £1000.
Read on to see our top e-bike recommendations for budget conscious cyclists:
B'Twin Elops 900 E Step Over
With its 36v motor, suspension fork and beautiful retro design the B'Twin Elops 900 E makes riding over cobblestones or other uneven surfaces a breeze. Its battery has a range of 40 to 70 km and it even has a built-in 'walking' mode for those times you'd prefer to walk. Designed with city streets in mind and a base price of £999.99, the B'Twin Elops 900 E Step Over is a stylish entry-level e-bike for any modern commuter.
Current online price: £999.99
Fiido D11
Folding bikes are the perfect companion for any commuter who needs to hop on a train or a bus. If you're interested in e-bikes but don't want to sacrifice the convenience of being able to fold your bike away in tight spaces, the Fiido D11 is the e-bike for you. Crowdsourced through Indiegogo back in August 2020, the Fiido D11 boasts a removable 418Wh battery, Shimano gears and weighs only 12.9kg. It's lack of suspension means it's definitely not the best bike for off-roading, but for short city commutes an on-road use the Fiido D11 is a real bargain.
Current online price: £999.99
Gtech Sport Electric Hybrid
The Gtech Sport Electric Hybrid has a simple single speed design and 36v battery with two power settings 'Eco' and 'Max' mode. In 'Eco' mode, riders can expect a boost of 8mph for 20-30 miles whilst 'Max' can help increase your speed by 15mph for 10 – 15 miles. The bottle style battery is mounted, discreetly, on the downtube and can be easily detached and fully charged within 3 hours. Instead of a chain, this e-bike uses a belt drive which is cleaner and quieter. Simple, low maintenance and lightweight, the Gtech Sport Electric Hybrid is a great accessible choice new cyclists.
Current online price: £820 - £995
Falcon Serene
Another brilliant step through option, the Falcon Serene offers a rear mounted 36v battery, 26-inch wheels with mudguards and 6-speed Shimano gears. The step through frame is ideal for women or men who'd rather bike in their business attire than get changed at the office. The battery has 3 levels of power assistance and a 'walk assist' button built into it's LED display. Weighing 25kg, it's not the lightest bike on this list, but with Revoshift gears and commuter tyres the Falcon Serene will help you get to work in comfort.
Current online price: £779.99 - £1279.99
Halfords Assist Hybrid Electric Bike
The Halfords Assist range continues to offer some of the most affordable e-bikes around, and their Hybrid Electric Bike is no exception. With a 24v motor, this bike packs less power than its competitors but with a max range of 20 miles and pedal assist boost of 15.5mph the Halford Assist Hybrid Electric Bike is ideal for short commutes.
Current online price: £649.00
Have you found any others?
With the popularity of e-bikes soaring, we're seeing new affordable options for adventurous cyclists every day.
If you've come across any other e-bikes under £1000 that wowed you, please let us know in the comments below!
Visit our FAQ for more information on the Bike 2 Work scheme and how your business can take advantage of the government's tax-free cycle scheme.