24th September 2021
How easy is it to purchase your first cycle with Bike2Work Scheme?
Aimee Radcliffe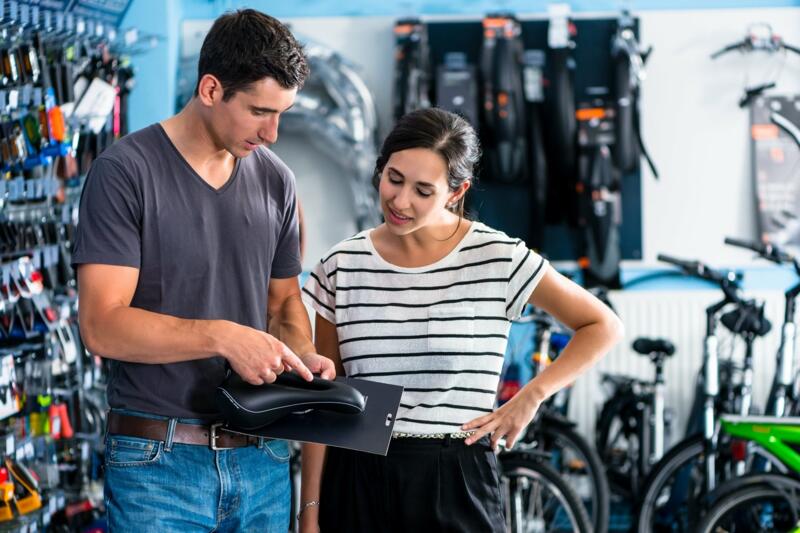 We've covered the health, wealth and environmental benefits of the Bike2Work Scheme in recent blog posts, however, we've yet to focus on the number one question most employers have before they join the scheme:
How easy is it to purchase a bike through Bike2Work Scheme?
We've put together a full breakdown of the process from start to finish so you can find out for yourself!
Getting started
The first thing your need to do, as an employer, is register online through the Bike2Work Scheme website. It's free to do and only takes a few minutes! To complete our online registration form you'll need to provide: your company name, number of current staff, company address and your personal details (i.e. Name, phone number, role in the business.). Once your registration has been processed, you'll be assigned a unique company code. This allows us to identify your business and helps us to process your employees' registrations much quicker!
Next steps
During registration, your employees will be asked to provide their name, address and company code. Registration only takes a few minutes and they can start the application for their new bike/equipment as soon as they're verified. Once they've found a bike their happy with from one of our partner shops, they can submit a quote using our online system for you to approve. Once approved, we generate a voucher for bike/goods and an invoice is sent to the employer. The employee would then pay back their employer for the bike over the agreed hire period.
What happens at the end of the agreement?
At the end of the agreed hire period, the employer can either choose to retain the bike or transfer ownership of the bike to the employee. If the employee wants to keep the cycle, Bike2Work will contact them directly at the end of the agreement so we can discuss the available options. Although the process is pretty straightforward, employees do still have to jump through a few hoops. In order to take full ownership of the cycle the employee will need to pay "fair market value" of the bike (The current value of the bike with yearly depreciation taken into account.). Another option available through Bike2Work is an extension to the hire period (Up to a maximum of 36 months). The employee would pay a small, refundable, deposit (Usually 7% of goods over £500.) and we would transfer ownership over at the end of the agreed hire period. In the event they no longer wish to keep the cycle, we would refund their deposit right away.
So, how easy is it to purchase your first cycle with Bike2Work Scheme?
In short, very! Here at Bike2Work we try to keep the process as streamlined and efficient as possible. Don't believe us? Take a look at some of our recent Trustpilot reviews:
"The service was first class, very quick. It took 6 days from getting a quote to getting the bike.I was even offered help in finding my bike."
"Very good option. Stress free. 5*"
"Very easy and excellent way to purchase a bike that will enable me to cut carbon emissions and get healthier on my way to work."
And if you do have any questions or issues during the process, our team are always on hand and ready to help.
Visit our FAQ for more information on the Bike 2 Work scheme and how your business can take advantage of the government's tax-free cycle scheme.